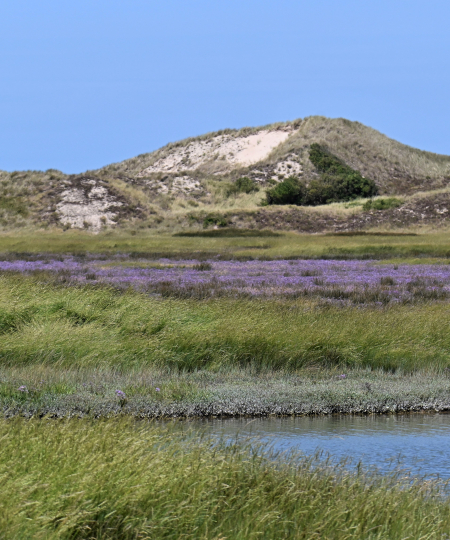 Zwin plain without a zwin guide
Consider exploring of the Zwin Nature Park after visiting the exhibitions in our visitor centre.
The green (1.9 km) and blue (2 km) loops take you to the mudflats and salt marshes of the Zwin Plain. Get up close and personal with the park's inhabitants and enjoy the enchanting beauty of nature. Every season, you see (and hear!) something different.
Binoculars are always useful and rubber boots or waterproof shoes are advised.
Where the tides ebb and flow
Spring tides occur twice a month, meaning most low-lying parts of the green loop are flooded. The route remains accessible at all times. A few times a year, the combination of spring tide with a strong westerly storm causes flooding throughout the entire Zwin Plain. On such exceptional occasions, both trails are closed to the public. Usually crowds gather on the dike to witness this breathtaking spectacle up close.
Seawater flows into the creeks and gullies of the Zwin Nature Park twice a day through the foredunes, something you can see really well from the bridge over the Zwin channel. When the tide rises, the water flows from left to right, and vice versa when it falls. In autumn, fish-eaters such as kingfishers, little grebes, or little egrets like to hang out here, in hopes of scoring an easy snack under the bridge.
Sea lavender in bloom
The dune grasslands are situated a little higher up, which is why they rarely flood, unlike the saline grasslands. The typical Zwin vegetation attracts lots of salt marsh songbirds in spring and summer. In winter, the corn bunting is a welcome guest here while the meadow pipit attracts admiring glances here from October till March.
Waders like the Eurasian oystercatcher, Eurasian curlews, common redshanks, and grey plovers feel more at home in the lower-lying areas.
Sea lavender blooms in summer, covering entire stretches of the Zwin Plain with a carpet of pretty purple flowers. You can walk right up to the sea lavender in the Zwin Plain.
Fun family activity
The green loop can be easily combined with the blue route. But you can also choose to take both walks separately. The blue loop is great if you fancy a barefoot path, a fun experience for the young and the young at heart! Leave your shoes at the Observation Centre.
The blue loop winds its way through a grazing area where Limousin cattle keep the grass short from July till December. You can spot meadow pipits and Eurasian skylarks here in spring, during the breeding season.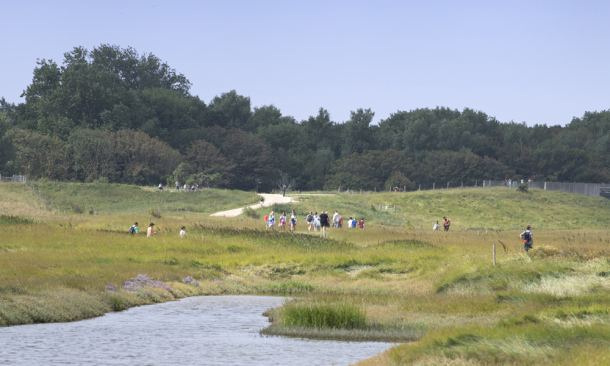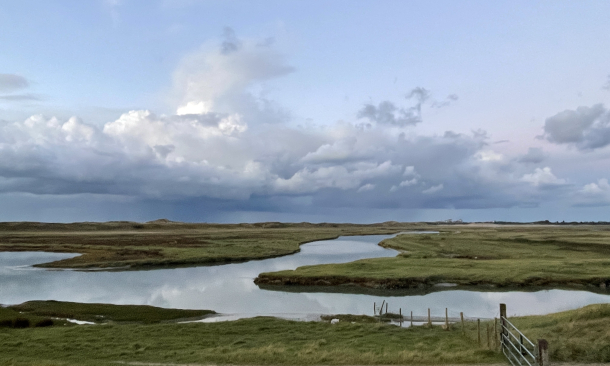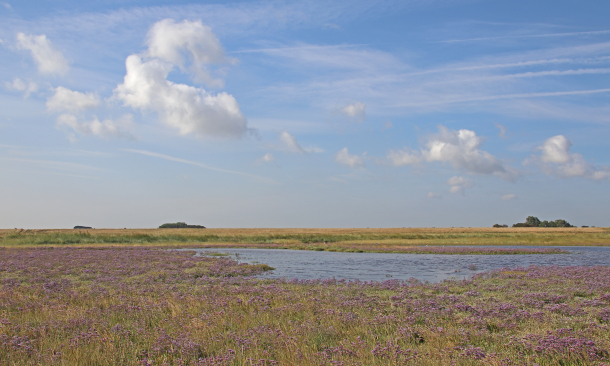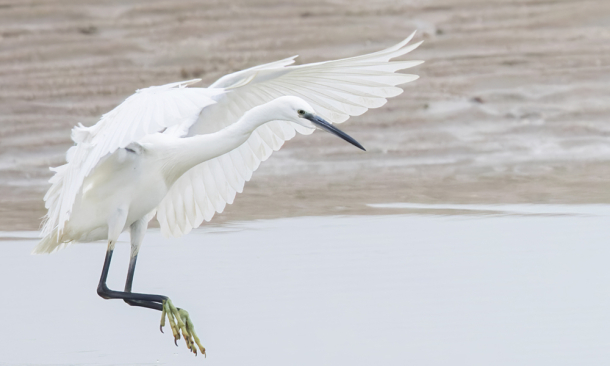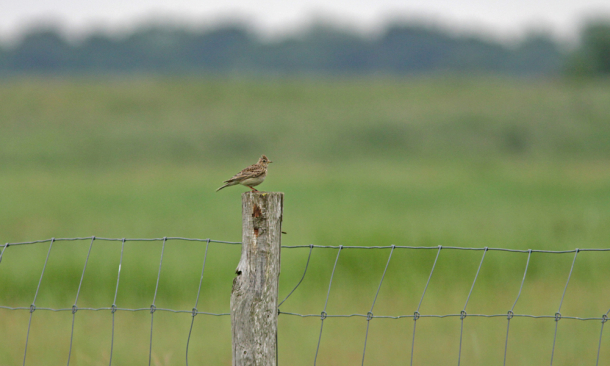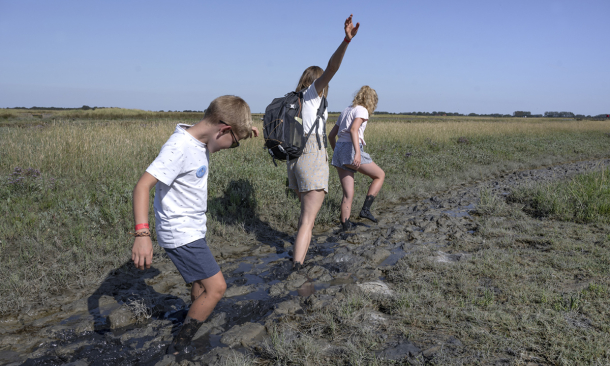 Buy your ticket
You will need a ticket to the Zwin Nature Park if you want to walk the blue and green loops.
*a ticket gives you access to the permanent exhibition on bird migration, the cabin trail, the observation centre, the panorama tower, the temporary exhibition, and the Zwin Plain. This ticket does not include a guided walk.
Tip
Wear rubber boots or waterproof shoes