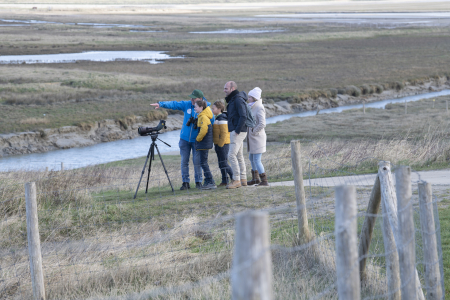 Discover the park
Spending a day in the Zwin Nature Park means sharing fun times, indulging in some bird-watching, and finding peace in nature. The historic landscape is the perfect place to unwind, take a deep breath, slow down, and immerse yourself in the wondrous world of migratory birds.
Exhibition
You receive your boarding pass at the entrance, which you will need to visit the 'international airport for birds'. When you check in at the exhibition entrance, you will be assigned a Zwin migratory bird. This character will take you through our interactive exhibition.
You'll soon find out that the life of a bird is full of adventures and surprises!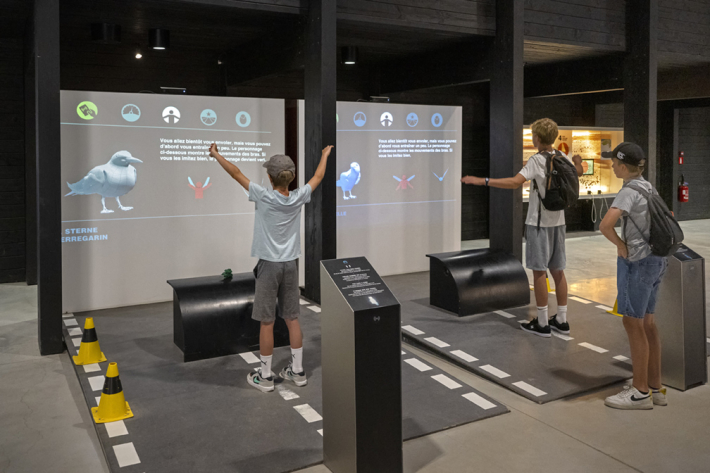 Cabin trail
The cabin trail is a 1.7-kilometre walk through the Zwin Nature Park past experience points and themed cabins. The walk is suitable for pushchairs and wheelchairs. Each cabin has a function. Observe the microscopic creatures that populate the Zwin in the lab cabin or listen to captivating stories in the forest cabin. Get up close and personal to the waterbirds in the island cabin and learn to distinguish between bird sounds in our listening cabin.
After this walk, you'll be a real bird expert!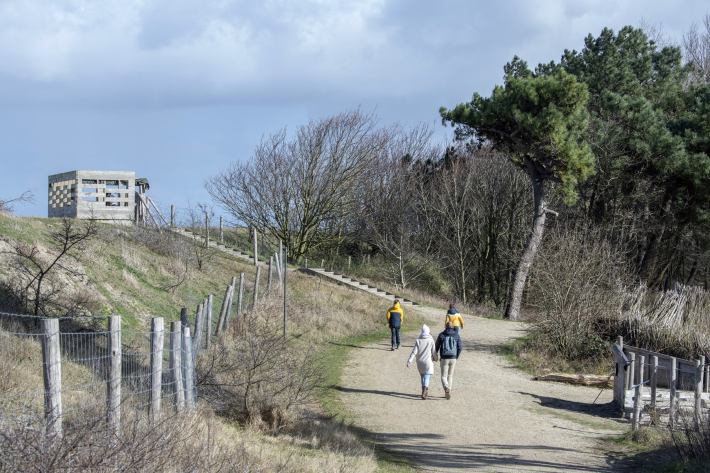 The Zwin plain
Several walking routes wind their way through the Zwin Plain. The green and blue loops can be easily combined. The trail takes you through mudflats and salt marshes. Life in the Zwin Plain is dominated by the ebb and flow of the tides. Twice a day, the creeks and gullies fill with seawater. Each season offers new opportunities for different observations. New birds arrive to feast on this gigantic buffet that is teeming with life. Wear sturdy, waterproof shoes. The blue loop is also a barefoot trail, a fun-filled family activity. Is the red flag up? This either means spring tide or stormy conditions. Head to the observation centre to enjoy the spectacle on those days. The wide window offers jaw-dropping views of the Zwin Plain. Use the interactive screens to identify the bird species that land in the mudflats and salt marshes.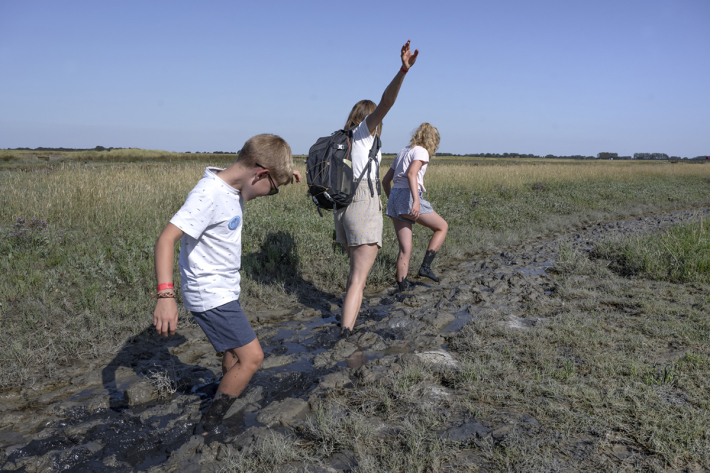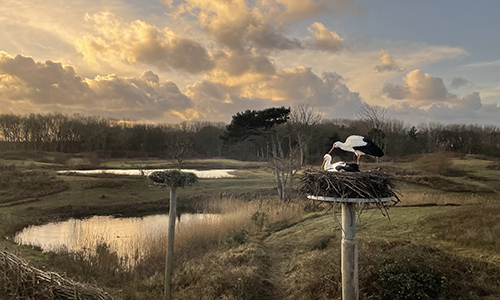 Stork tower
The Zwin Nature Park's mascot is the stork. From February until the end of July, this graceful migratory bird occupies its nest. Walk up the stairs of the stork tower to peek into the nests. The storks can't see you, but you can see them.
Since 2019, we have been tagging and monitoring storks every year. You can track them here.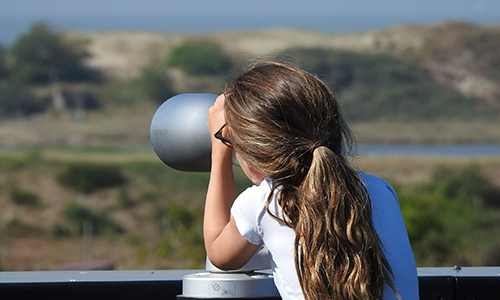 Panorama Tower
The panorama tower on the roof terrace of the visitor centre is also quite unique. From here, you have great views of the Kleyne Vlakte, the Zwin dunes and polders, and the sea.