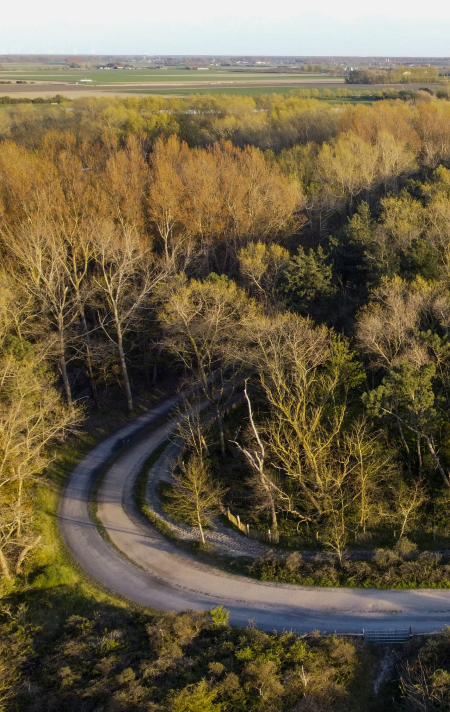 In the Zwin region
You can also visit the Zwin dunes and polders, a Flemish nature reserve near the Zwin Nature Park, as well as the Zwin Region, an area that spans the Dutch-Belgian border. You don't need an entrance ticket to the Zwin Nature Park to visit the suggestions below.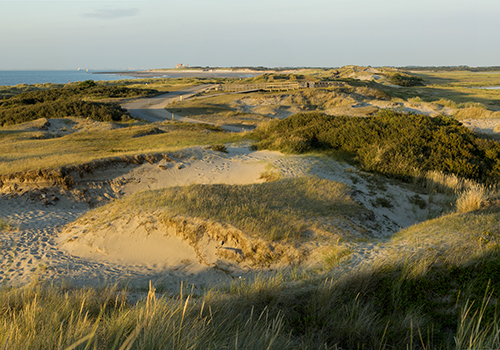 The Zwin dunes and polders
The Zwin dunes and polders form a 222-hectare natural transition between the sea, beach, and polders, connecting to the Zwin Nature Park.
You can hike, cycle, and go horse riding here on separate paths.
Visitors can freely roam the 15-hectare zone near the sea.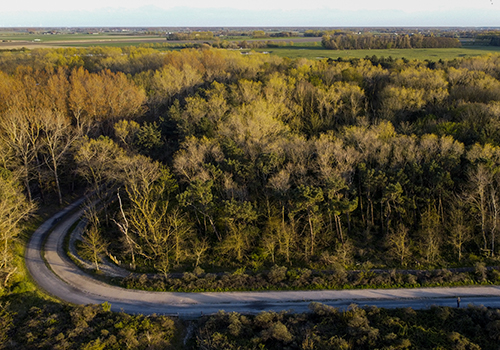 Zwin walking trail
The Zwin walking trail is 13.3-km long but you can also follow a shorter, 9.2-km loop. As this trail is not situated in the Zwin Nature Park, you don't need to buy a ticket to take this walk. Follow the signs.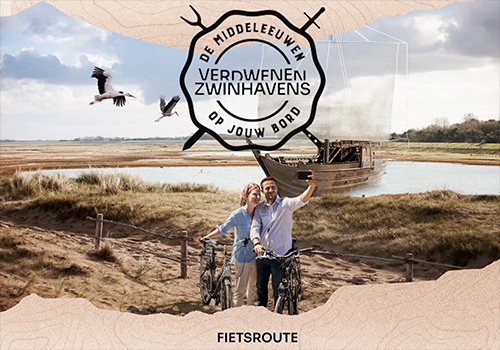 The Lost Ports of the Zwin
The Middle Ages were a golden age for Bruges and Flanders thanks to the Zwin channel which connected the region with the sea. The banks of this channel were lined with several thriving world ports.
Today the area between Knokke-Heist, Sluis, Damme, and Bruges is a great place for a cycling tour. Look for traces of this heritage in the landscape with a free cycling map.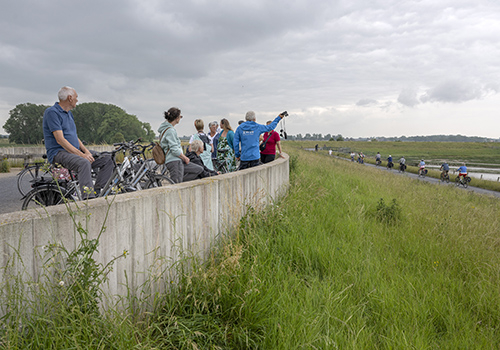 New Zwin dike
The new, semi-paved four-metre-wide cycling and walking path offers unrivalled views of the Zwin Plain and the surrounding polder landscape. The path takes you from the gateway on the Flemish side, the Zwin Nature Park in Knokke-Heist, to Cadzand-Bad and the other gateway.
Enjoy stellar views of the wider, deeper, and longer Zwin channel and the new breeding island from four vantage points. There are bicycle racks and benches where you can catch your breath. Discover some interesting facts about the Zwin on the information panels.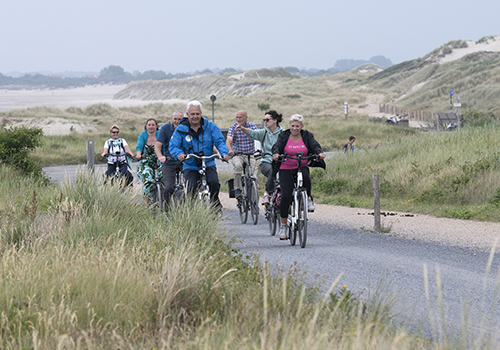 Map your own bike route
Discover the most beautiful cycling routes in the Zwin region using this handy planner. The planner is a user-friendly tool to help plan your next cycling trip.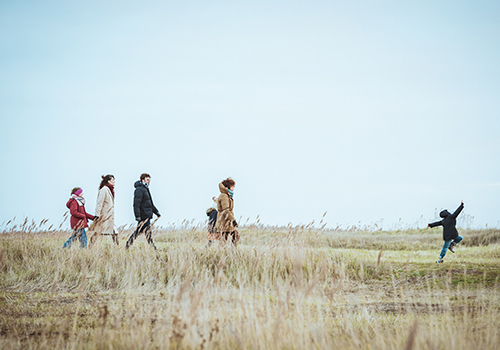 Map your own walk
Map out your next walk using the handy route planner on the site of Visit West Vlaanderen.