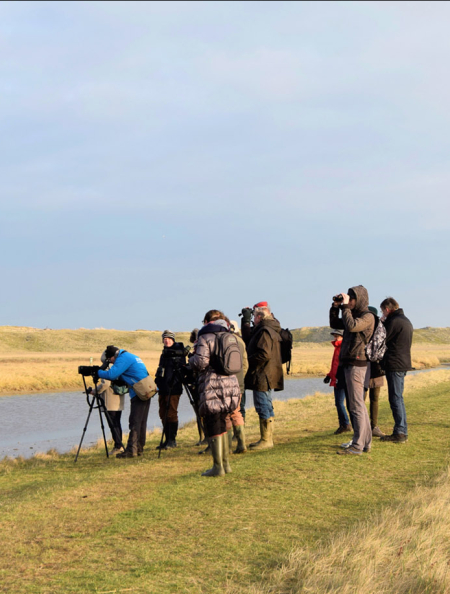 Groups
If you are visiting as a group, here is our group offer!
If your group contains 20 people or more, we recommend that you book in advance so that you can take advantage of the group rate. Up to three weeks before your visit, you can reserve a guided tour with a Zwin guide.
Please note that your visit will only be deemed valid if you receive our final confirmation! 
Group visits are welcomed from 10am and The Zwin can be visited on Tuesdays, Wednesdays, Thursdays and Fridays in January, February, November and December, when the park is closed to the public, provided that an online reservation is made and that a Zwin guide will be in attendance.
Group visit without a guided tour
Type of ticket
Online group rate
Group rate at the register
 
Children -6 year
Free
Free
Buy your group ticket
Children aged 6 to 17 year
€5 pp
€5 pp
Buy your group ticket
Adults
€12 pp (<20pers)
€11 pp (>=20pers)*
€14 pp
Buy your group ticket
Necessary companion
Free for necessary companion for disabled visitors. No need to order online.
* Up to 3 weeks before your booking, you can enjoy an early booking discount, ticket rate at €9 per person for a group with 20 people or more. 
Guided tour with Zwin guide
Type of visit
Online group rate
 

Group visit with kids guide

Guided tour oriented towards children
Max. 20 persons per guide

€5 per child (6-17)
€12 pp (<20pers)
€11 pp (>=20pers)
€80 per guide
€85 per guide from 01/01/2024, this price applies to applications from 01/12/2023

Reserve your group visit

Group visit with adult guide

Guided tour oriented towards adults. 
Max. 20 personen per guide

€5 per child (6-17)
€12 pp (<20pers)
€11 pp (>=20pers)
€80 per guide
€85 per guide from 01/01/2024, this price applies to applications from 01/12/2023

Reserve your group visit