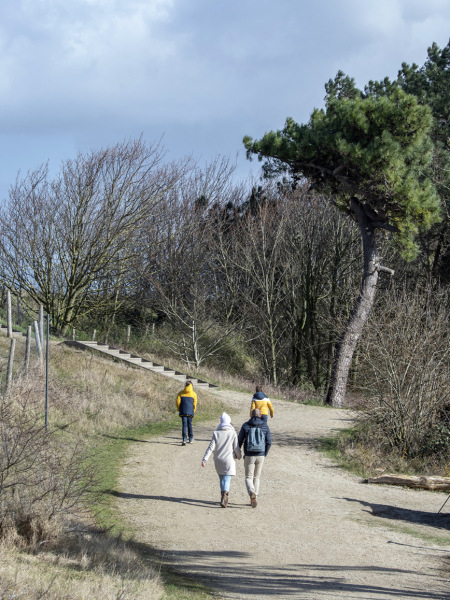 Walking along the cabin trail
You can easily explore the Zwin Nature Park by following the cabin trail (1.7 km). This pushchair and wheelchair-friendly walk is a fun walk for the young and the young at heart, thanks to the many experience elements along the trail.
You start from the visitor centre. Learn some interesting facts about the animals and vegetation of the Zwin in the themed huts with some hands-on activities. As you walk the trail, you will run into Zwin guides who will be happy to explain some of the many fascinating natural phenomena that occur here.
We also regularly organise special activities along the cabin trail.