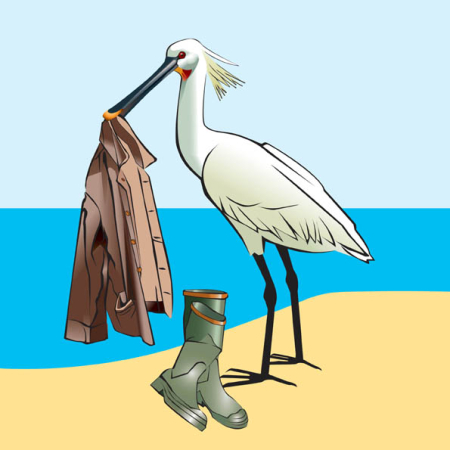 Which clothes are best to wear when visiting the Zwin Nature Park?
It is advisable to wear clothing appropriate to prevailing weather conditions.
On the Zwin Plain, it is often cooler because of the near-constant sea breeze, so wear a good windproof coat.
Walking shoes are recommended. Rubber boots or watertight shoes are useful on the Zwin plain.