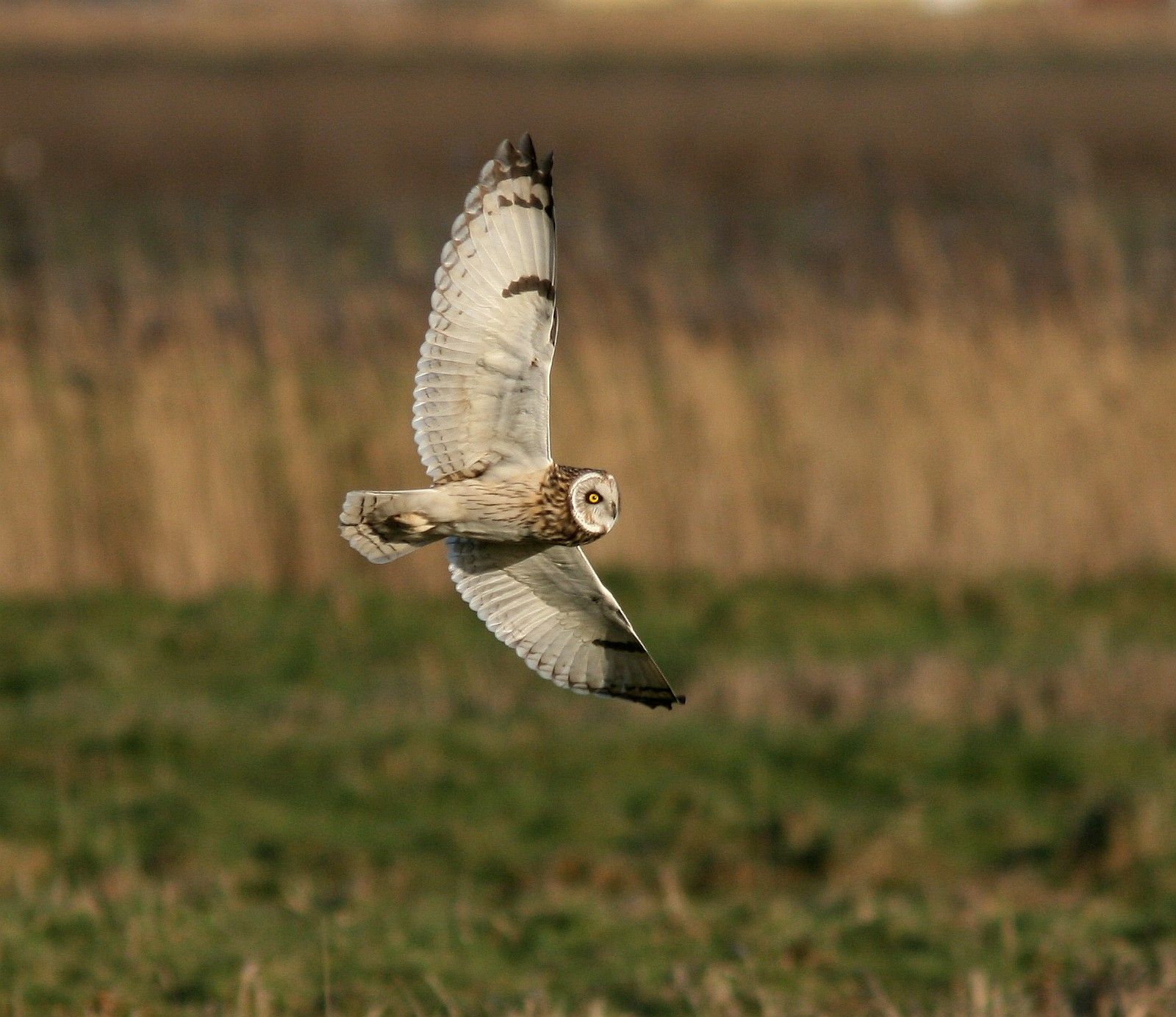 Uilenwandeling
Location

Zwin Natuur Park
Uilen hebben iets speciaal: ze zeilen geruisloos door de nachtelijke lucht op zoek naar prooien. Dat spreekt tot de verbeelding!
In het Zwin en omgeving komen vijf soorten uilen voor. Eén daarvan is de velduil, die tijdens de winter regelmatig waar te nemen is in de Zwinvlakte. Velduilen vliegen ook als het niet donker is. Een prachtig zicht om deze vogels sierlijk over de Zwinvlakte te zien jagen in de schemering!
Met de gids ga je op zoek naar velduilen en wie weet naar nog andere soorten uilen. 
Velduilen
Eerst gaan we op zoek naar velduilen in de Zwinvlakte. Velduilen zijn sierlijke vliegers, die vaak al in de late namiddag actief zijn. Het zijn echte nomaden die voortdurend onderweg zijn tussen verschillende gebieden waar vele muizen (voedsel!) te vinden zijn. De ene winter zijn ze gemakkelijk te zien in de Zwinvlakte, maar in andere winters zijn ze heel schaars.
Het is onmogelijk om vooraf te voorspellen wat de volgende winter zal brengen.
Bosuilen
Als het goed donker is zijn de bosuilen aan de beurt. In de Zwinbosjes komen enkele territoria voor en we hopen dat die zich laten horen. De weersomstandigheden zijn van groot belang voor het slagen van deze activiteit. Uilen zijn lichtgewichten die nauwelijks of niet actief zijn bij winderig of regenachtig weer.
Praktisch
Prijs

€15 volwassene
€7 kind t.e.m. 17 jaar
€7 abonnee

Duur
Tickets
Koop hier een ticket voor de uilenwandeling
Details

Je kan het park voor de wandeling bezoeken - om 17u is het bezoekerscentrum gesloten en niet meer toegankelijk na de wandeling
Parking is niet inbegrepen (€5)